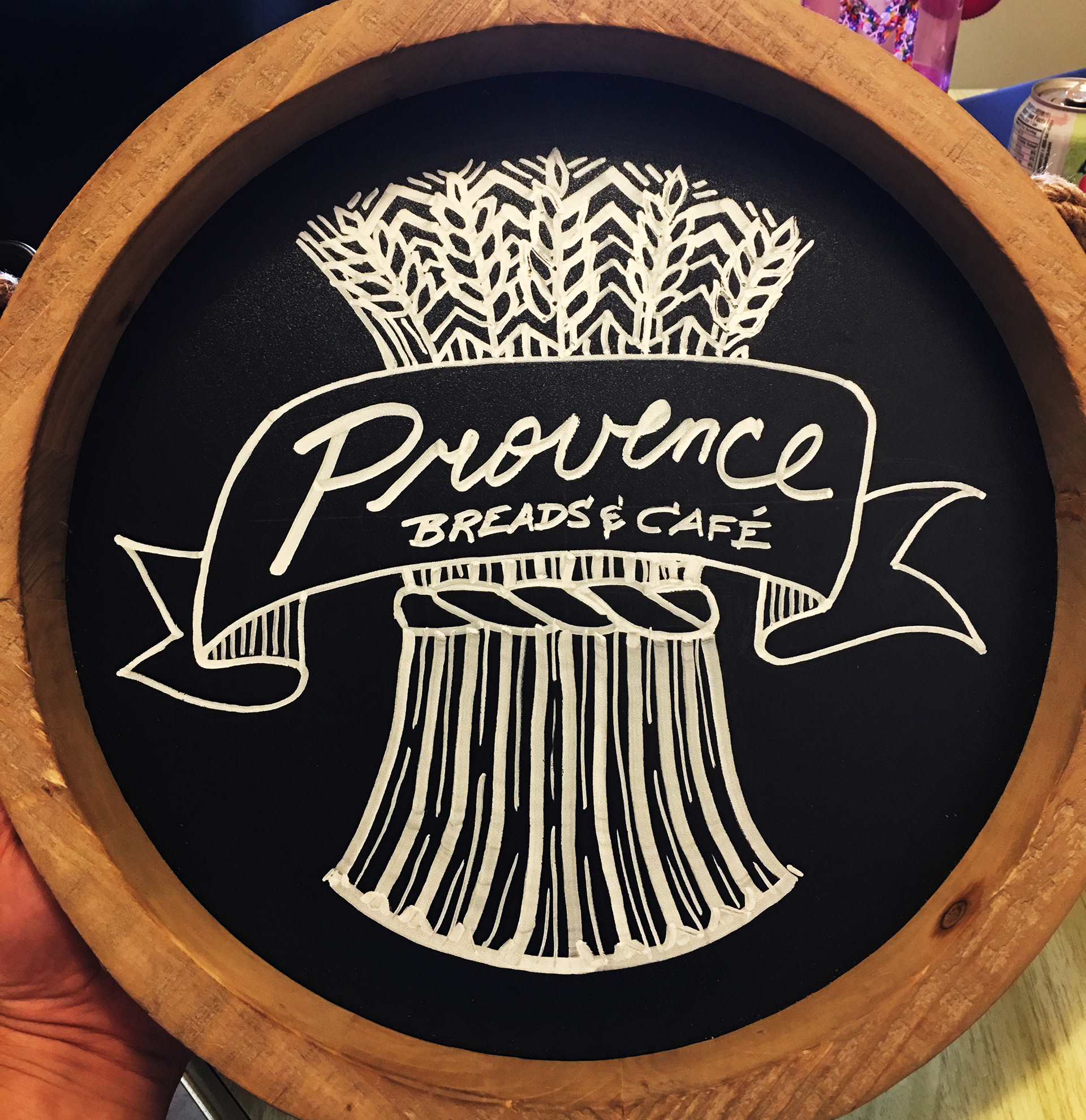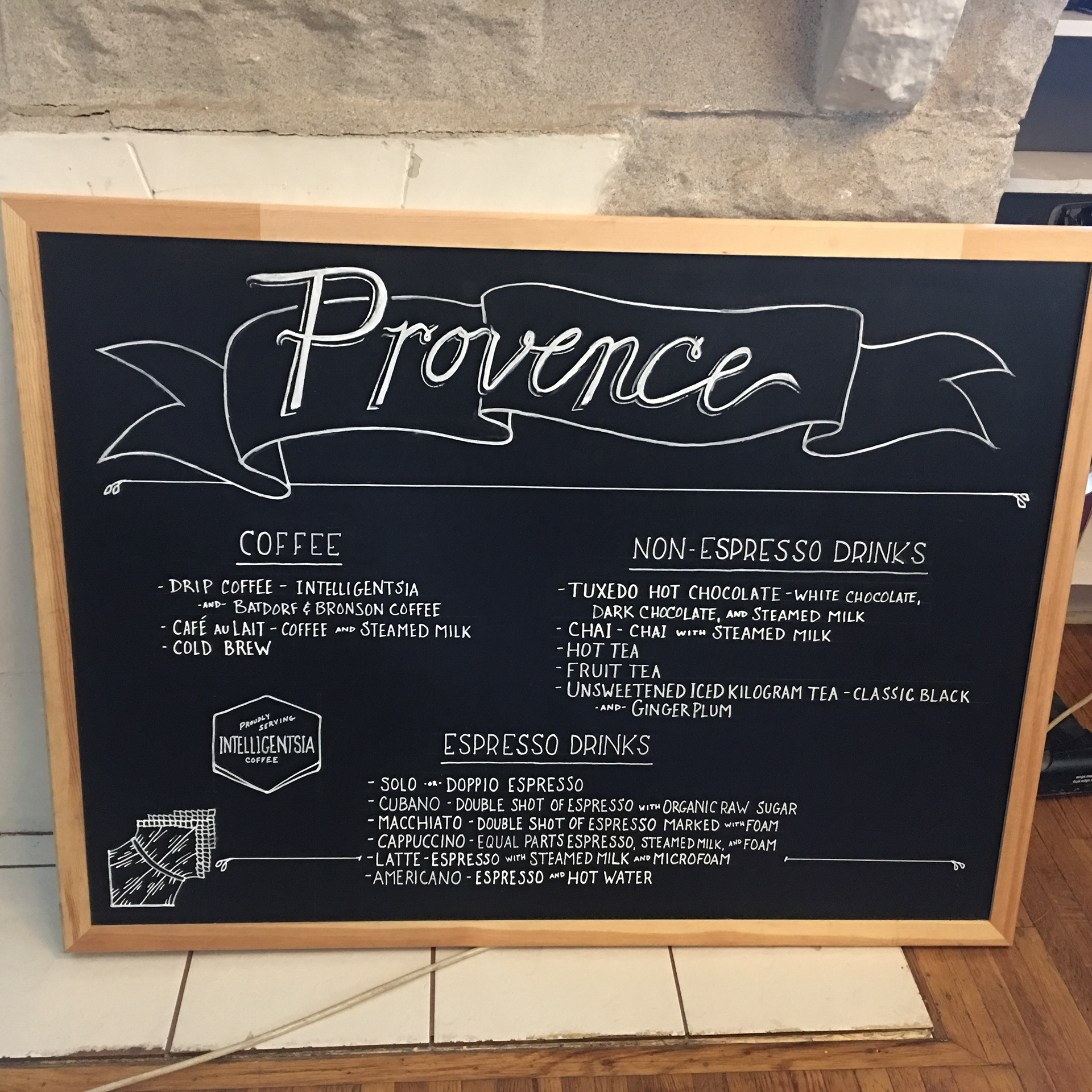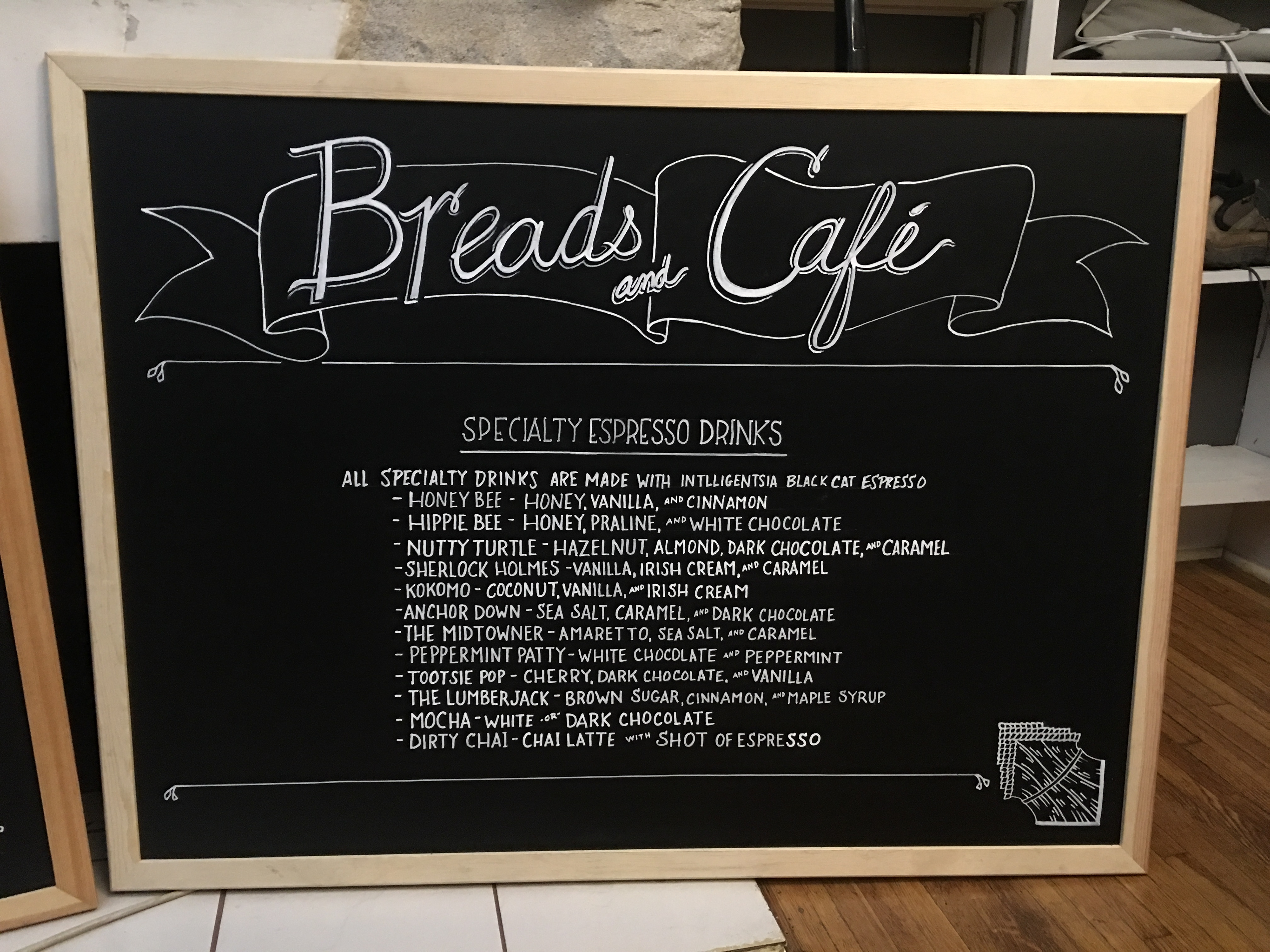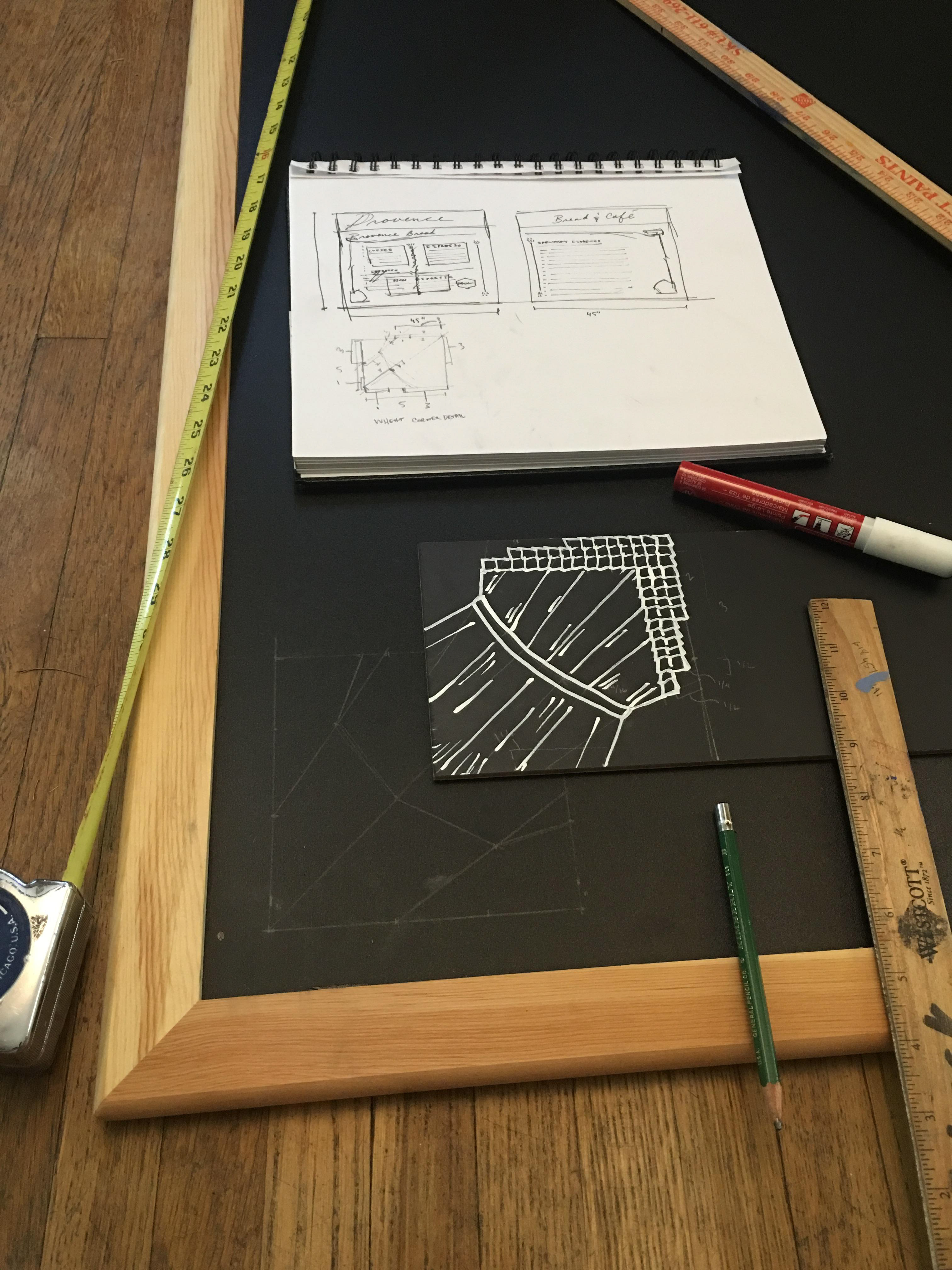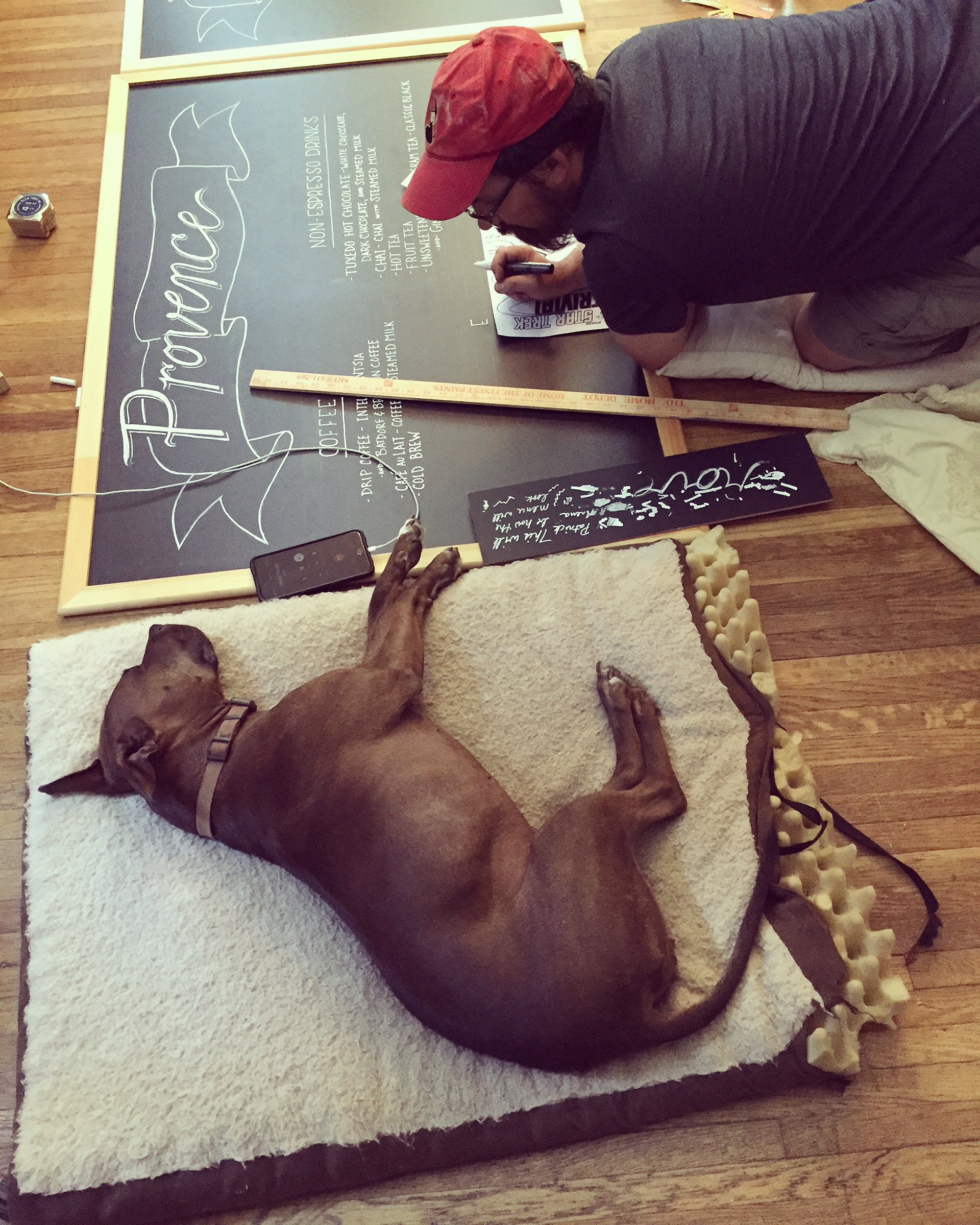 Chalk signage and menus for Provence Breads and Café Vanderbilt Law School, Nashville, Tennessee.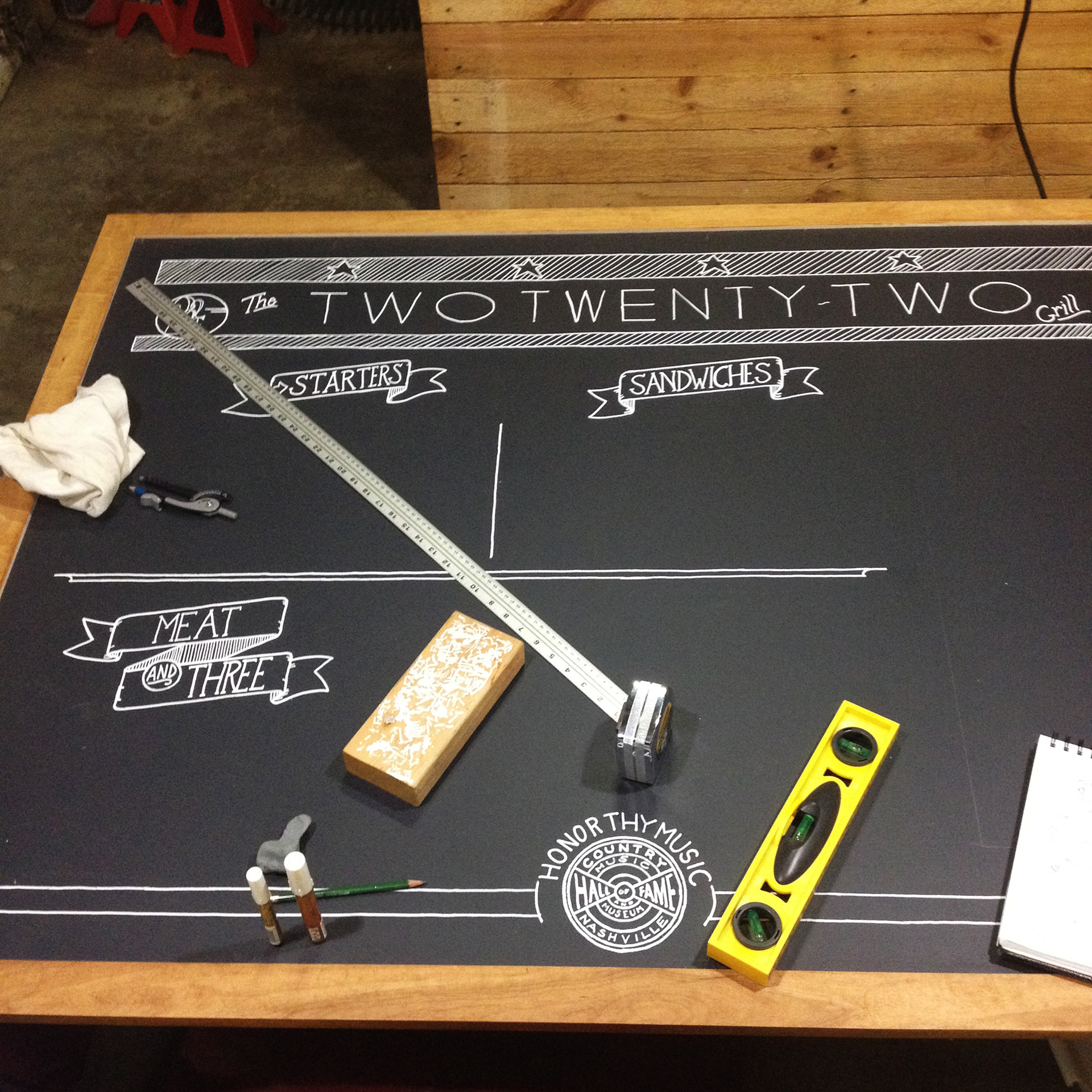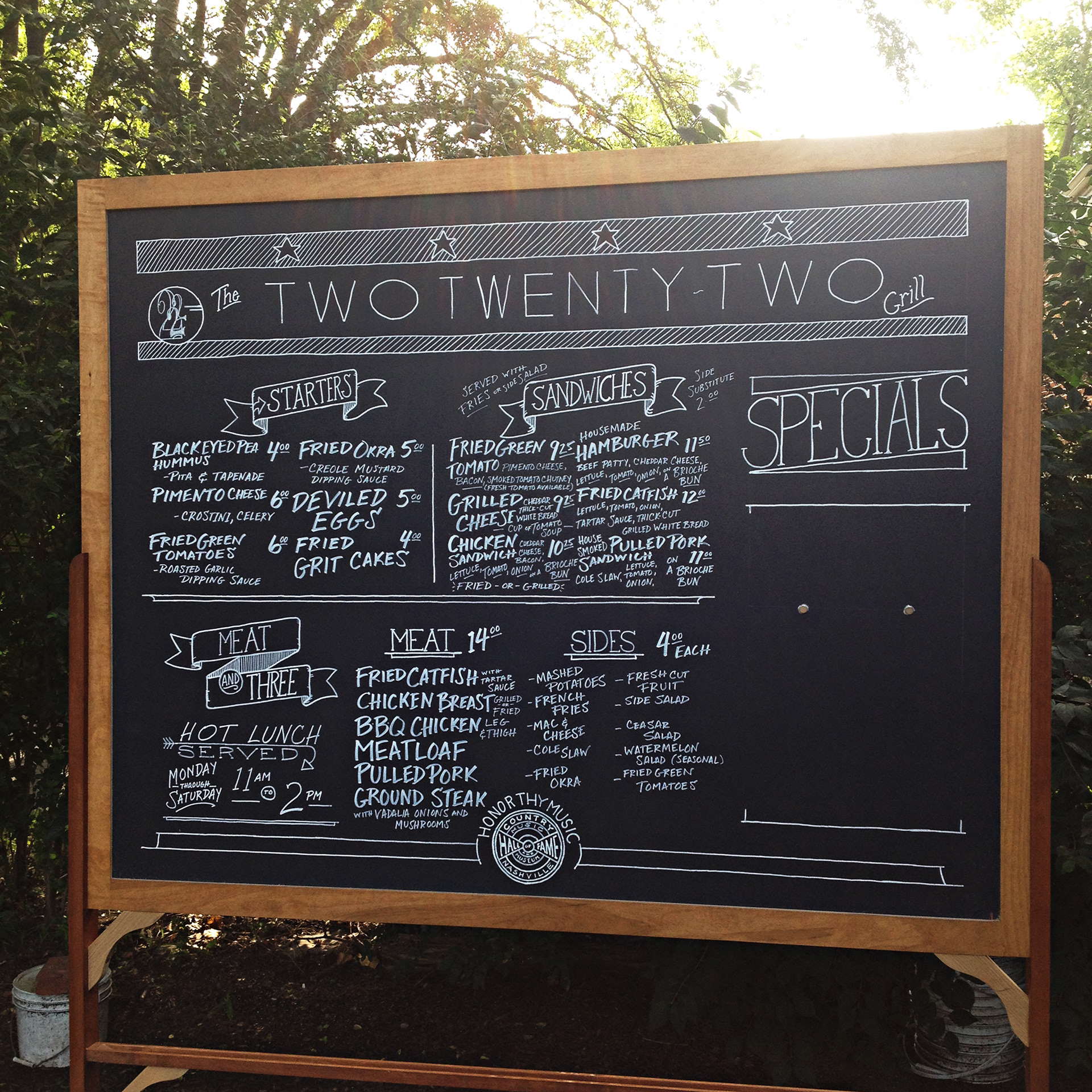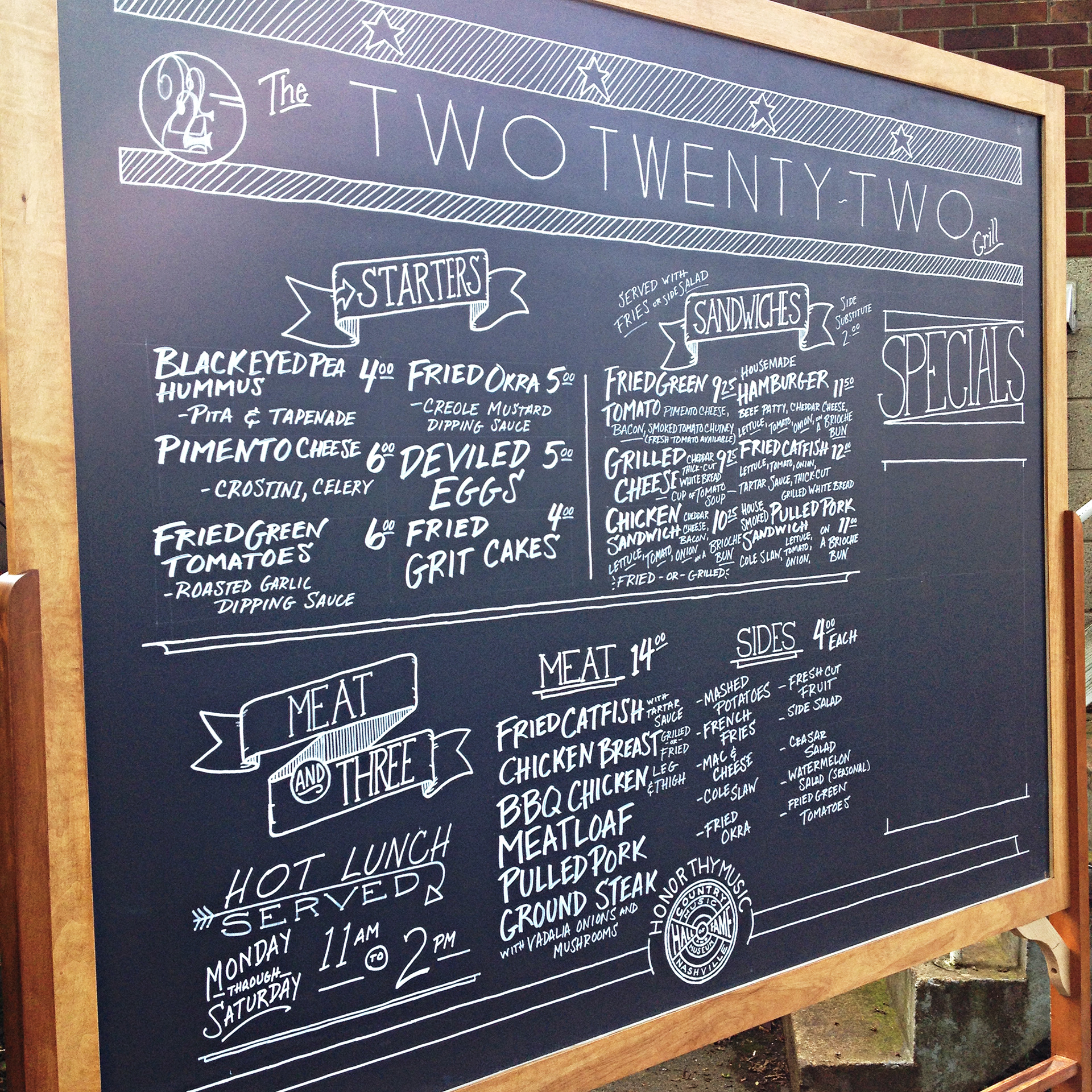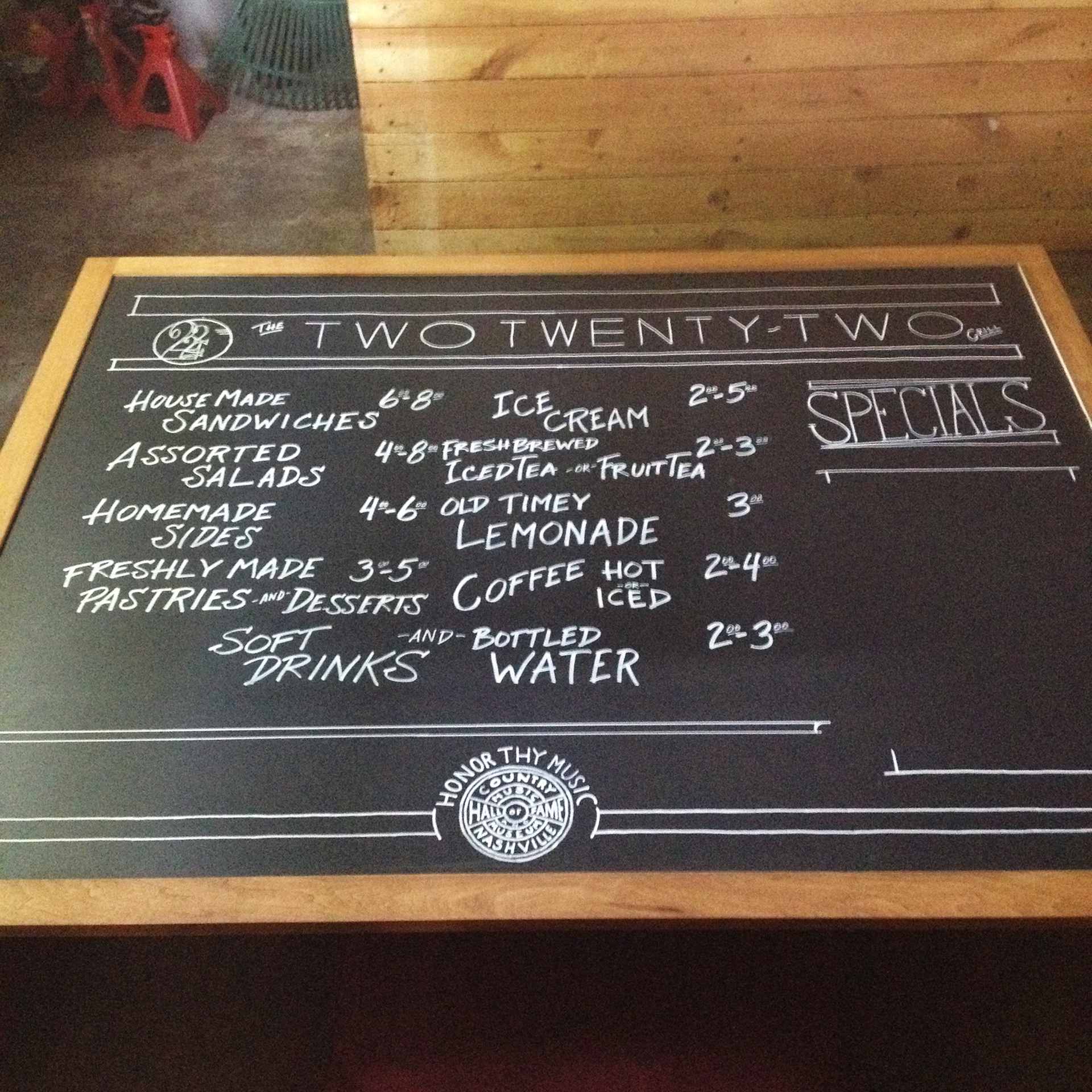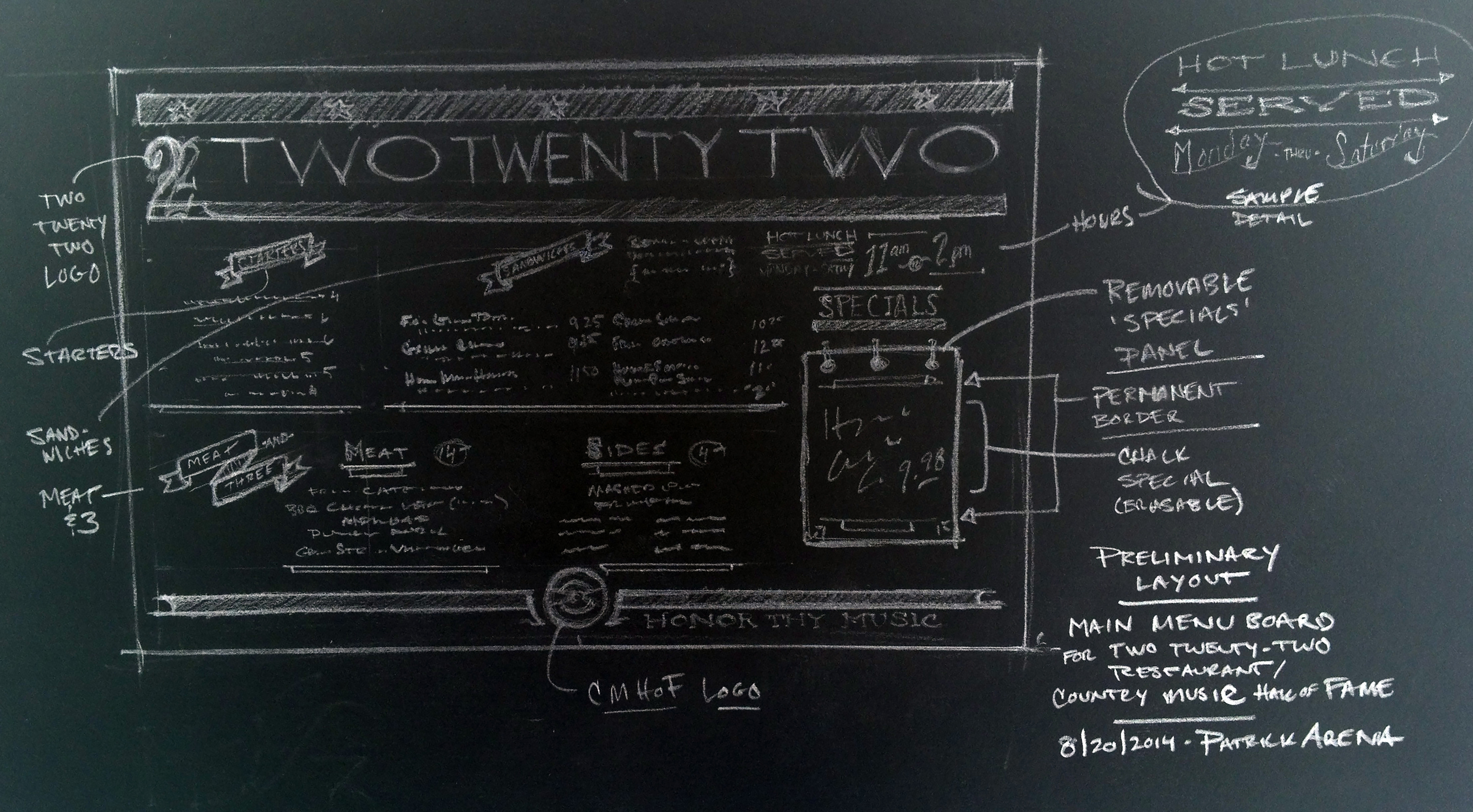 Chalkboard Menu for the Country Music Hall of Fame
This was a custom menu signboard for use of a restaurant within the Country Music Hall of Fame in Nashville, Tennessee.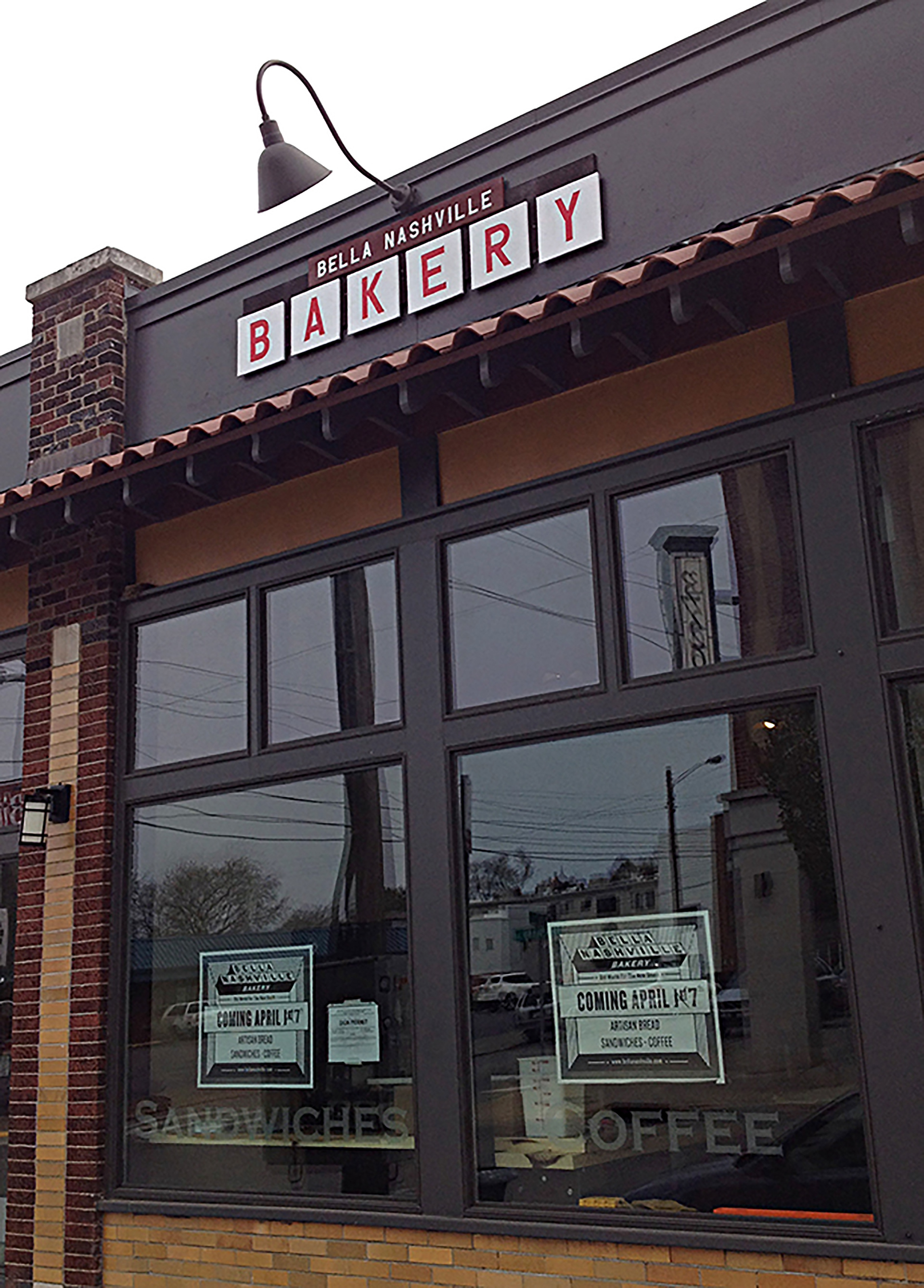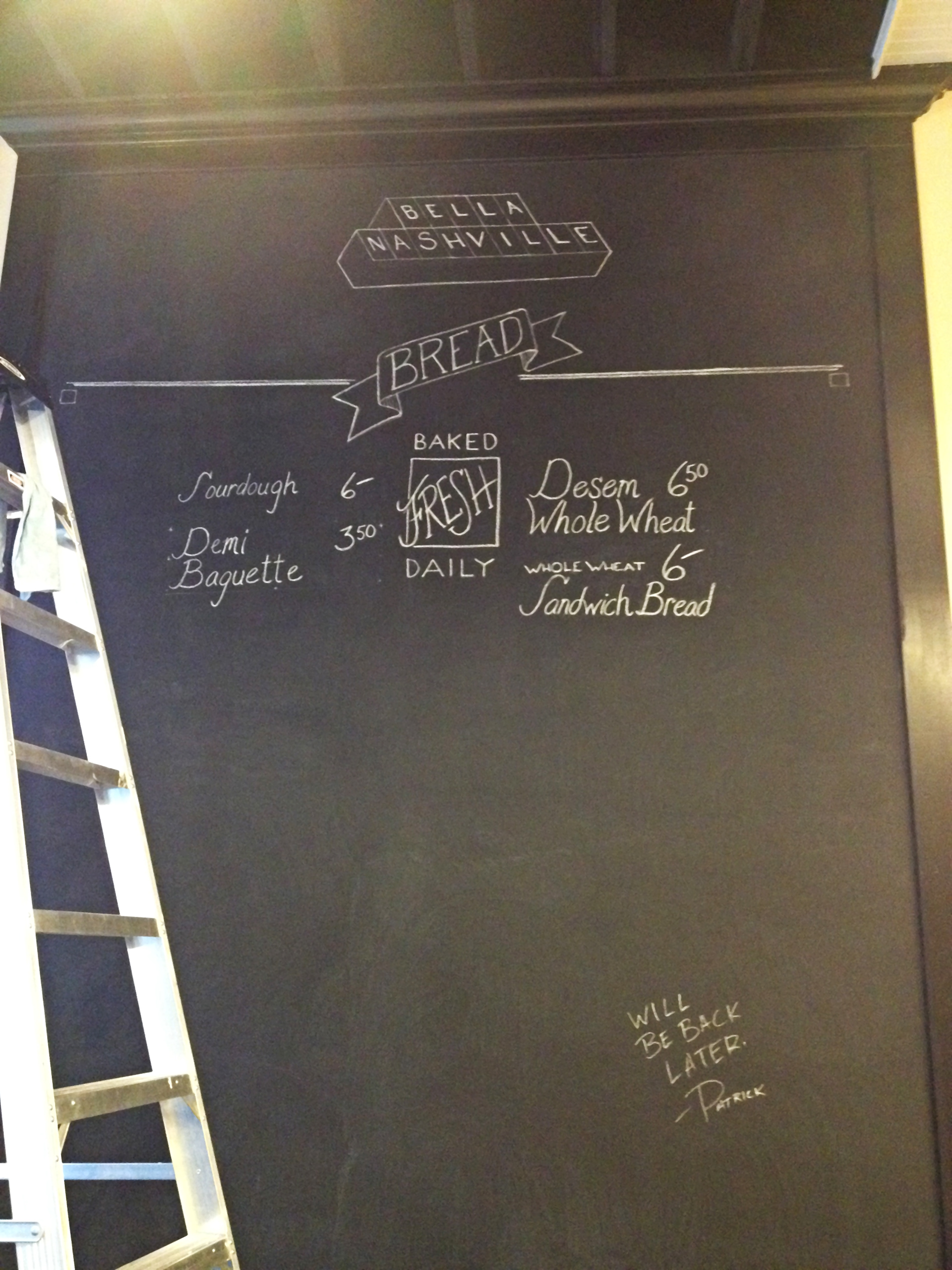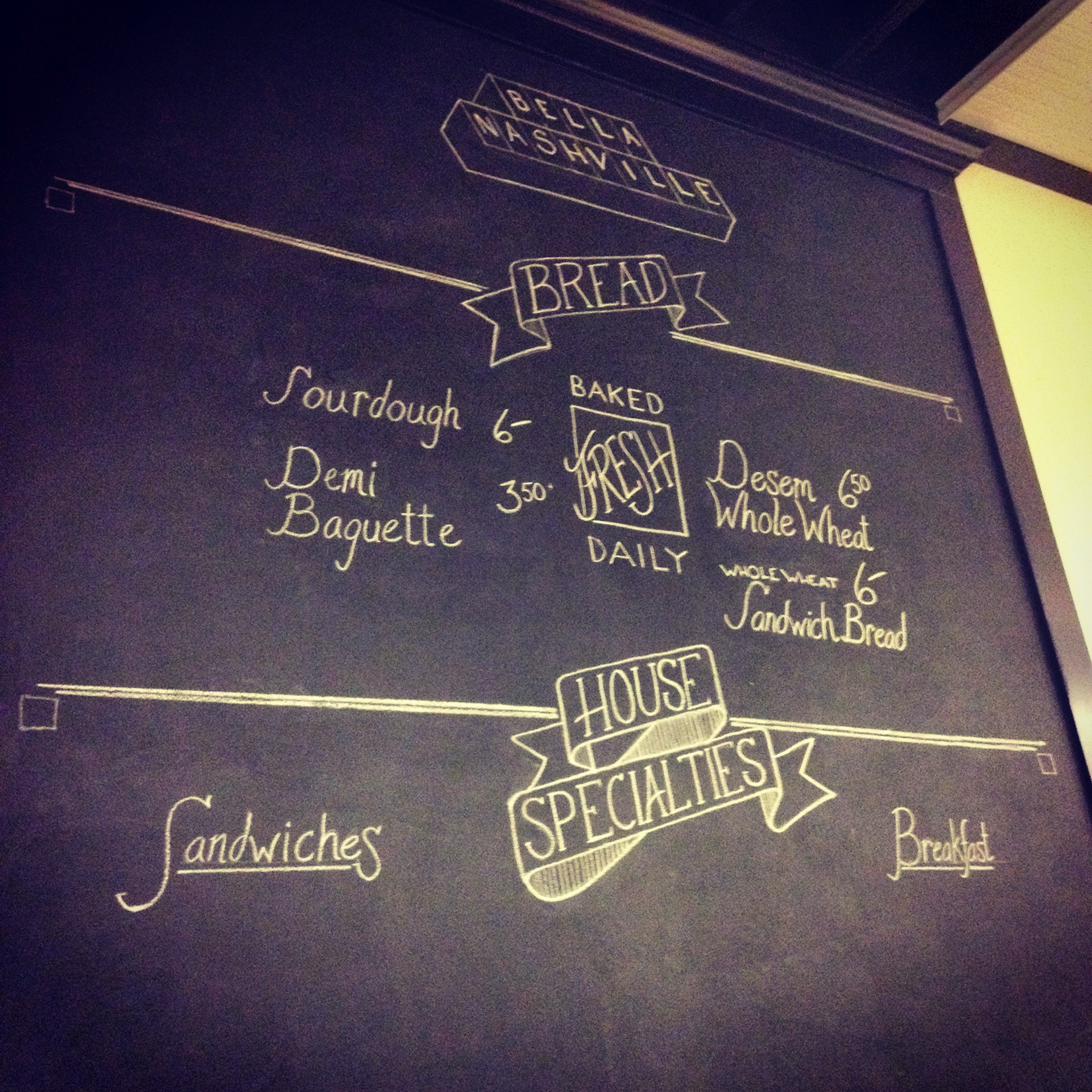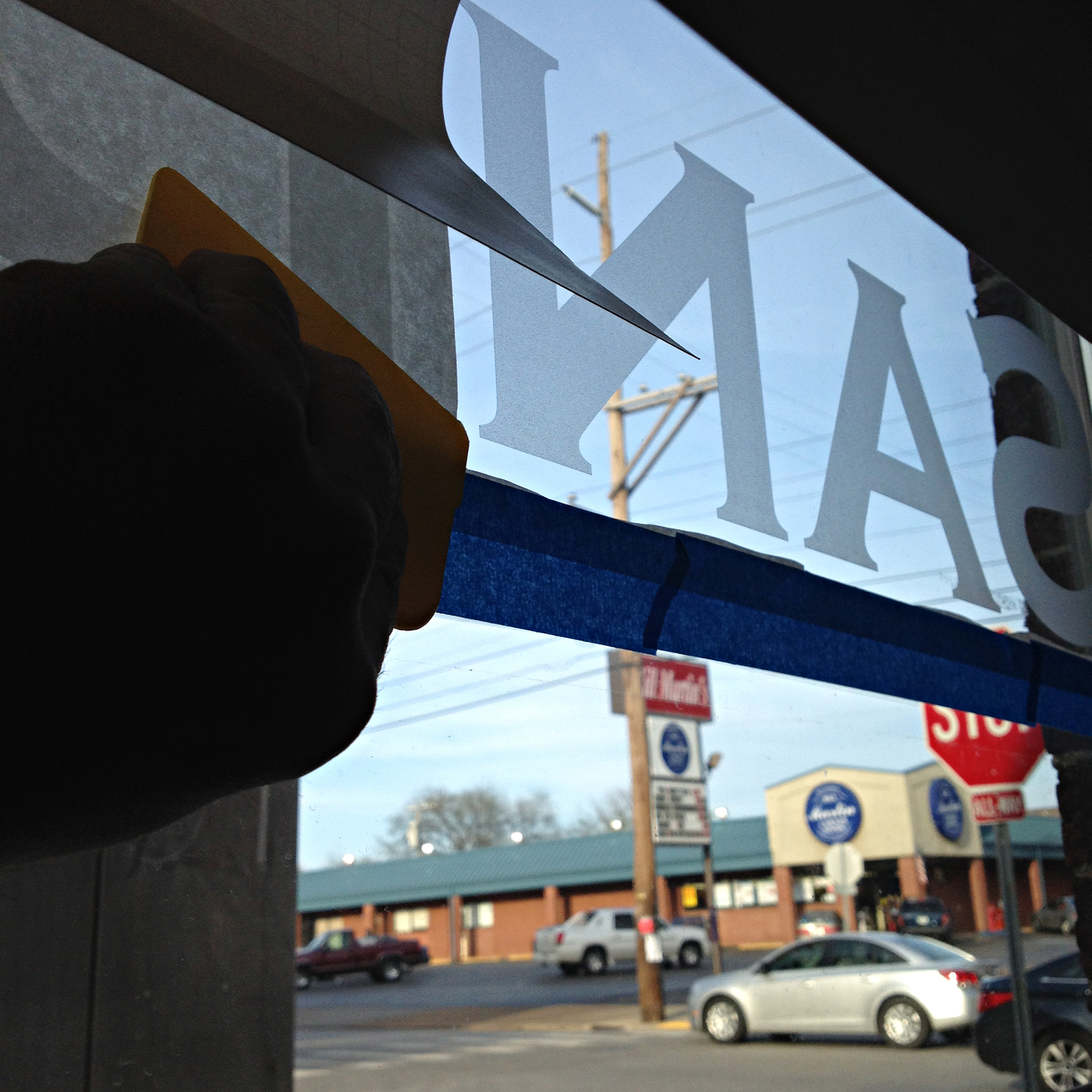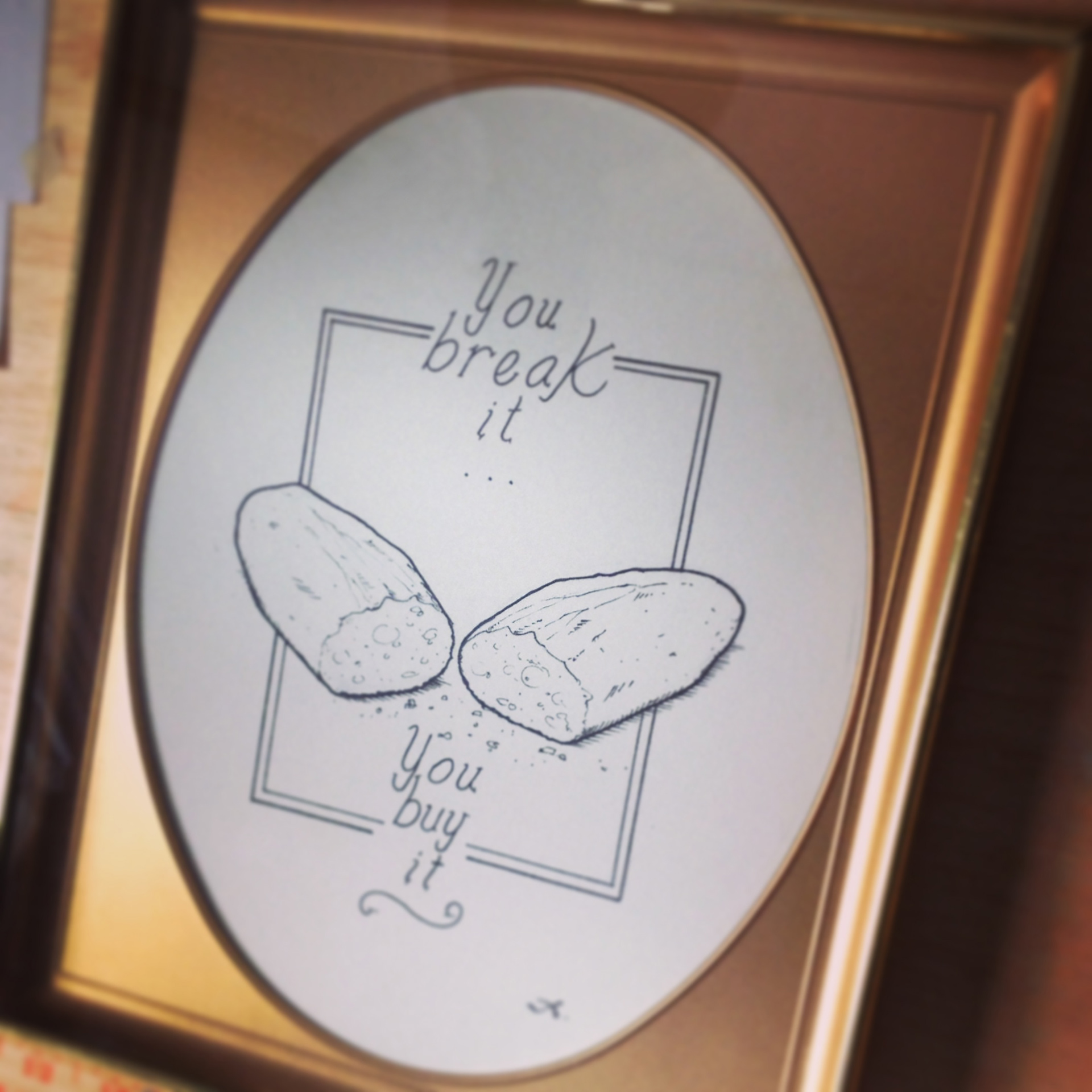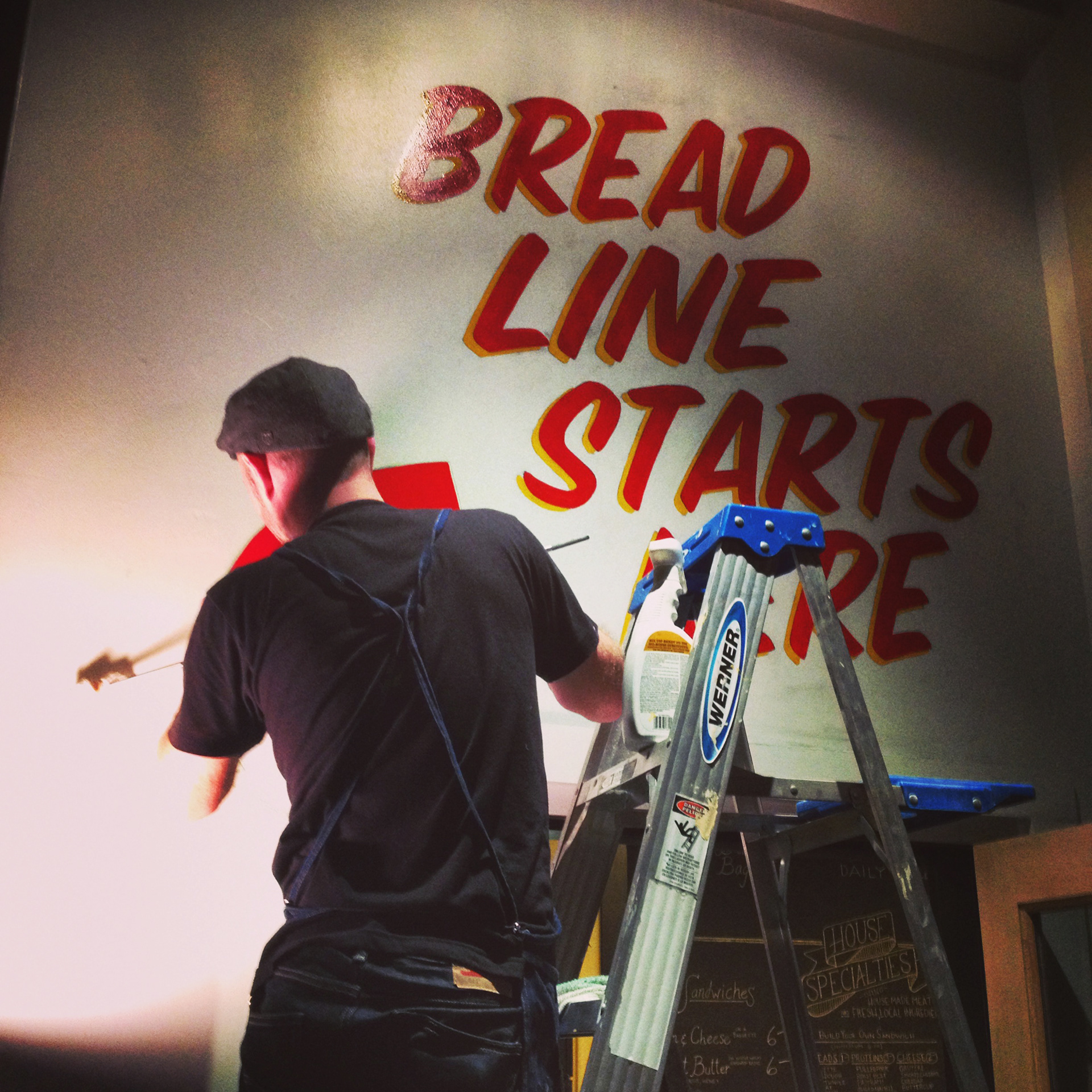 This was a multifaceted project for a local bakery, including exterior signage, window decals, interior decor, and a fifteen foot high chalkboard menu.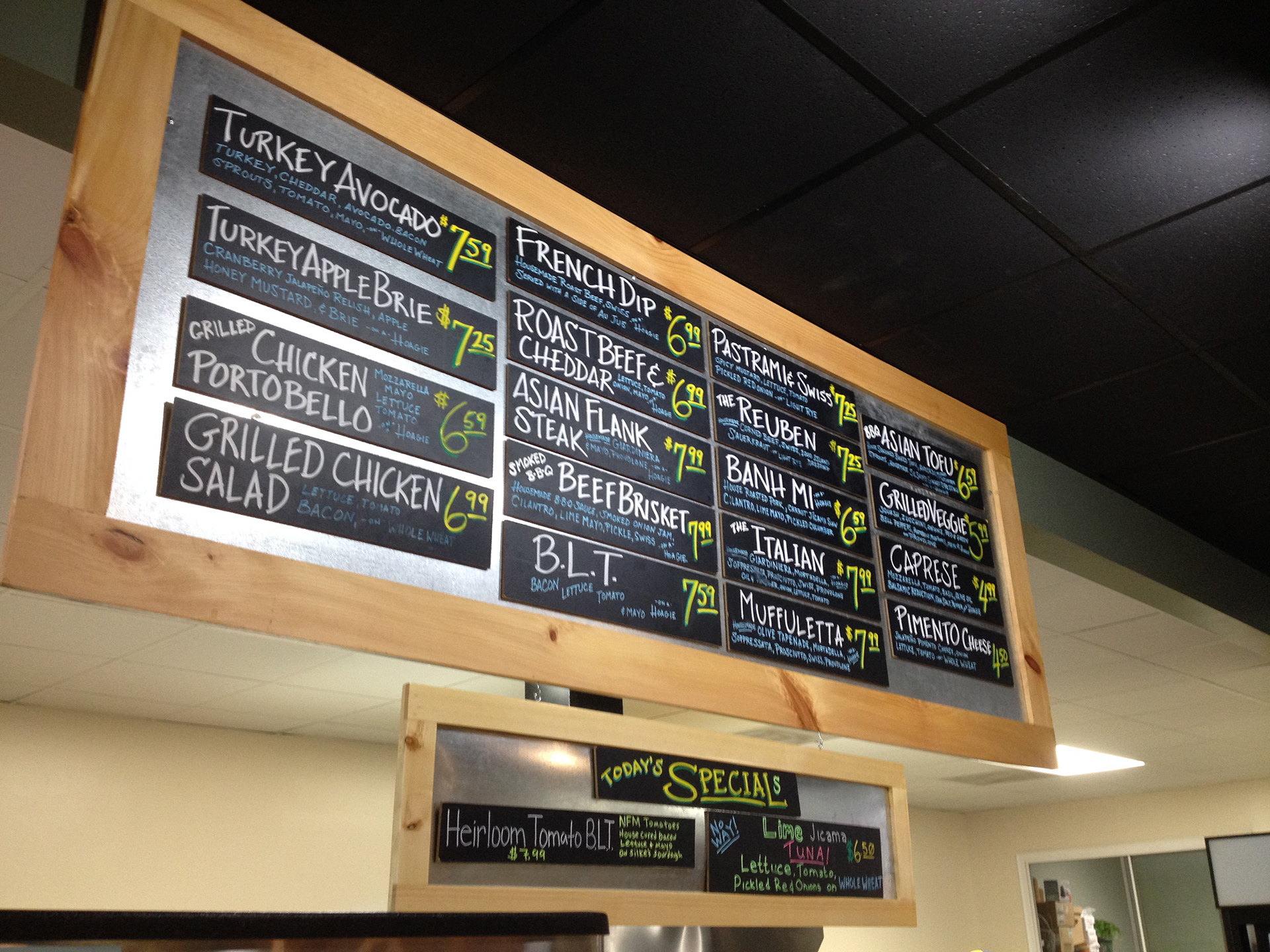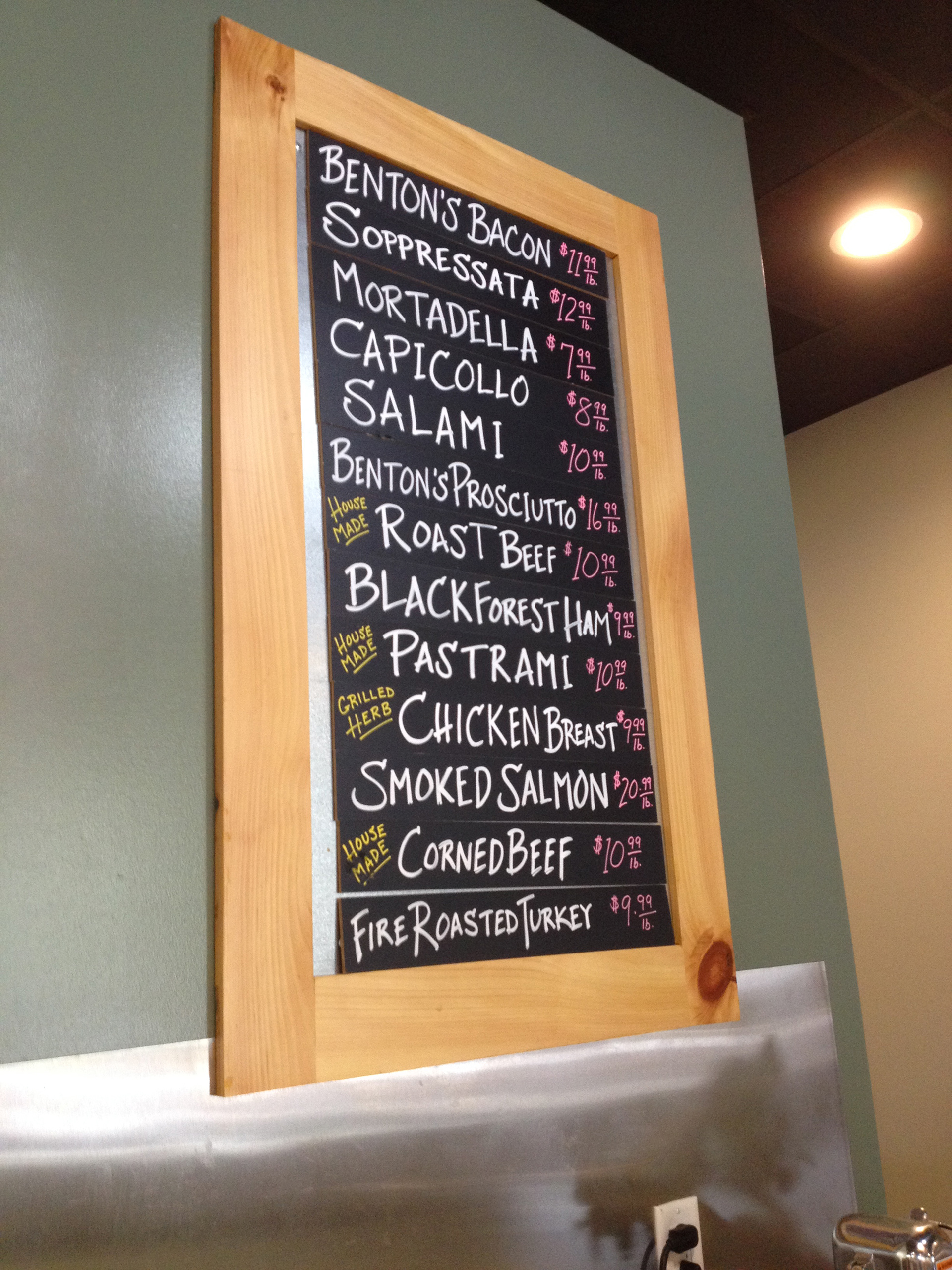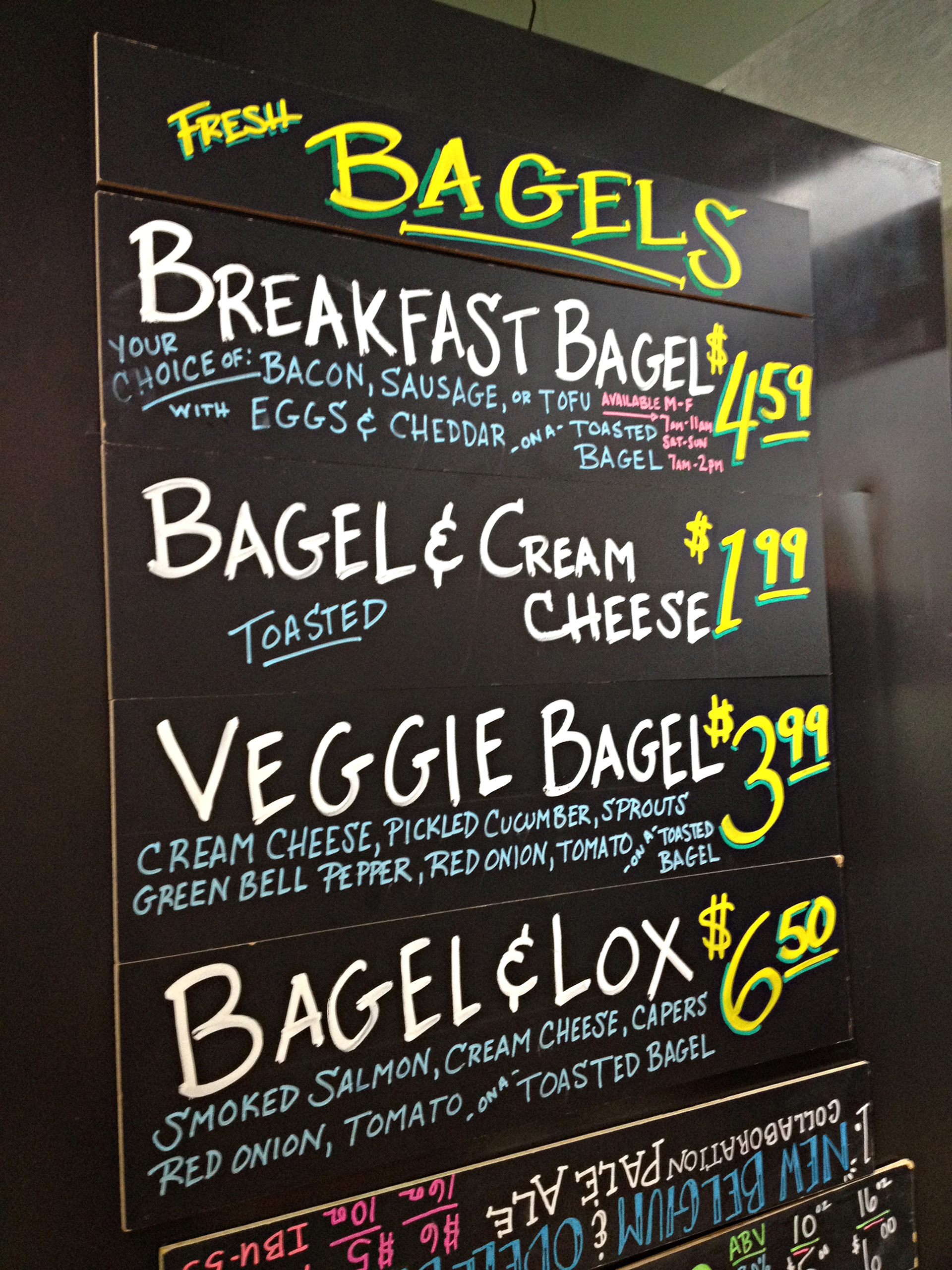 Chalkboad Menu for Mitchell Delicatessen
Created all interior menu signage for the new location of the well loved East Nashville Mitchell Delicatessen. The client wished to have the ability to quickly remove or rearrange menu items based on availability. The system I devised was to have a sheet of galvanized steel mounted to the wall, with the individual menu item boards having magnets mounted to their backing. Items can be taken down or slapped up in a hurry, a necessity for a fast paced, high volume deli like Mitchell's.